5:30p tomorrow | BASELINE at Harvard
Meaning: tomorrow! I'd love to see you there ...
Hey everyone—
I'm writing to invite you to the first public talk about the BASELINE series, tomorrow at 5:30 p.m. on Harvard's campus in Cambridge, Mass. (For those of you not in-around Boston, keep reading! There's a preview below…)
Here are the details, courtesy of the Harvard Center for the Environment, which is co-hosting the discussion with Nieman and C-CHANGE.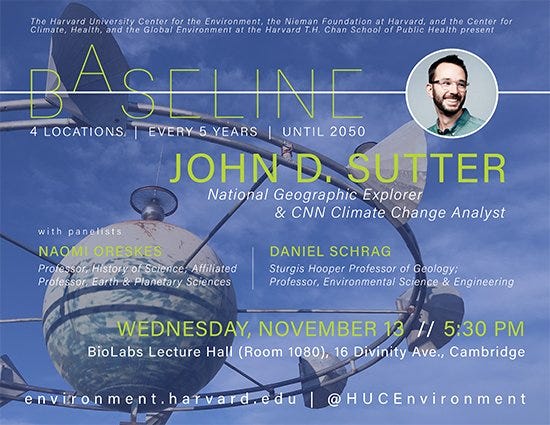 Note the photo of me back when I had hair. Ahem …
There will be a follow-up panel with Naomi Oreskes ("Merchants of Doubt") and Dan Schrag, director of the Harvard Center for the Environment. We'll talk about how "shifting baseline syndrome" messes with the way all of us are processing and talking about the climate crisis. Come say hello if you make it! And if you're not in the area, please consider sharing the invite on FB/Twitter, or telling a friend.
I'll share a video of the talk with this group soon.
'We're living in this 10% world'
A little mini-preview just for you newsletter subscribers: I'll be showing part of a video interview that Edythe McNamee and I conducted earlier this year with Loren McClenachan, a historical ecologist at Colby College, in Maine.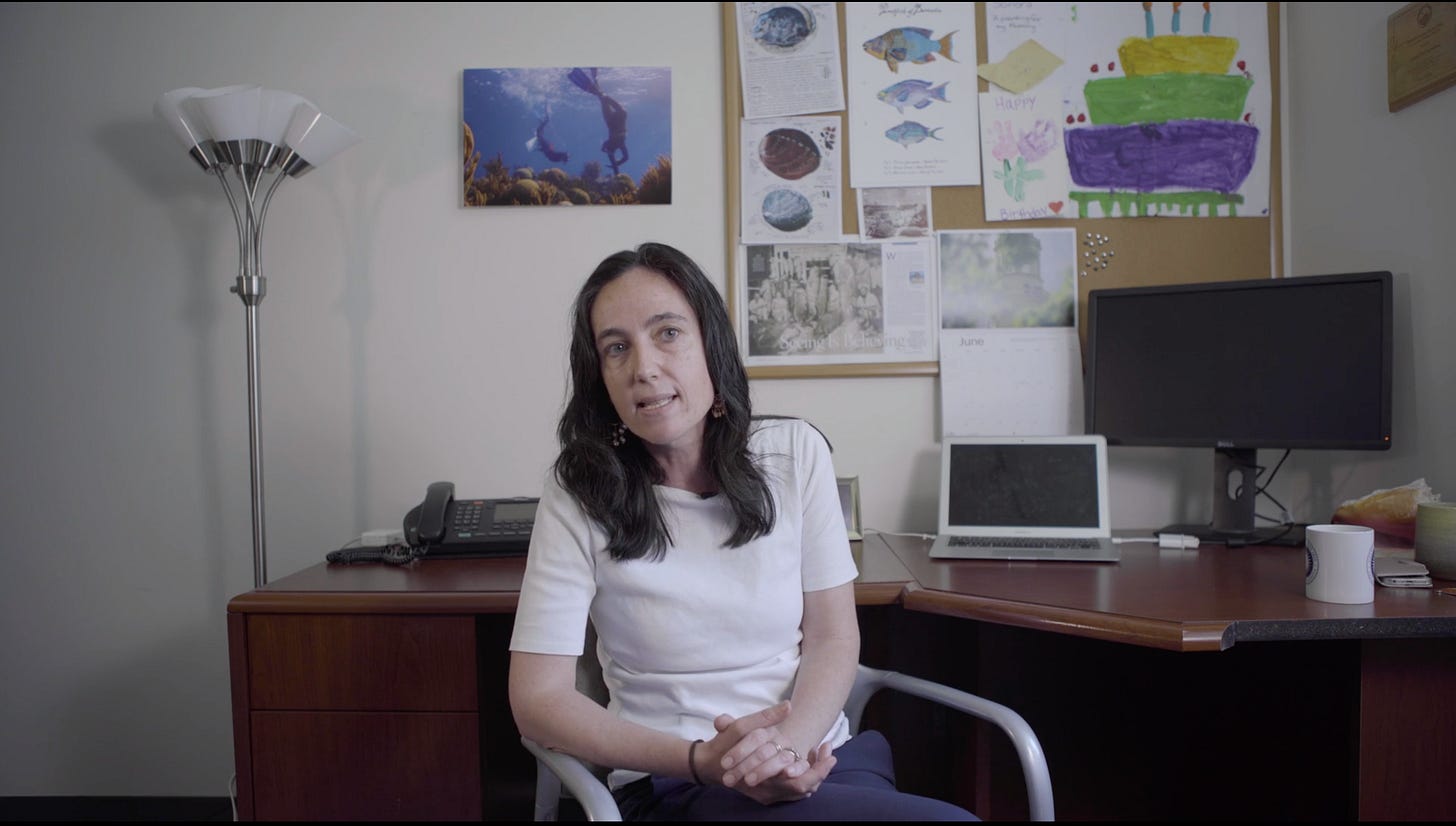 McClenachan has spent months and months digging up archival evidence of environmental changes that are largely going unnoticed, because they happen slowly enough they don't really-truly trigger our oh-s*** alarm sensors. One of the best visual examples: She collected archival photos of "trophy fish" caught on one dock in Key West, Florida, over about 50 years. At the start, in the 1950s, the trophy fish were taller than humans. By the 2000s, when she visited, they were circa forearm-size.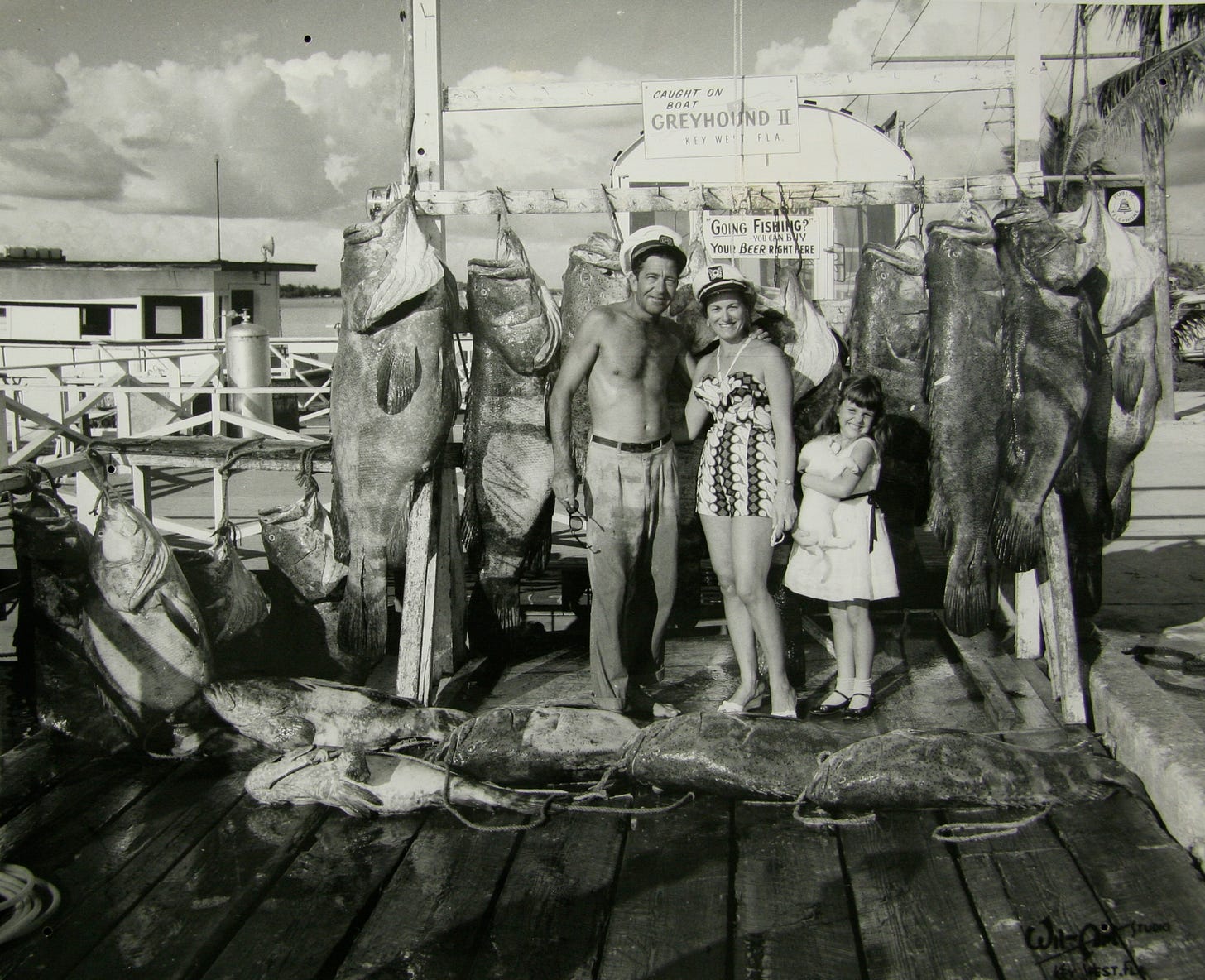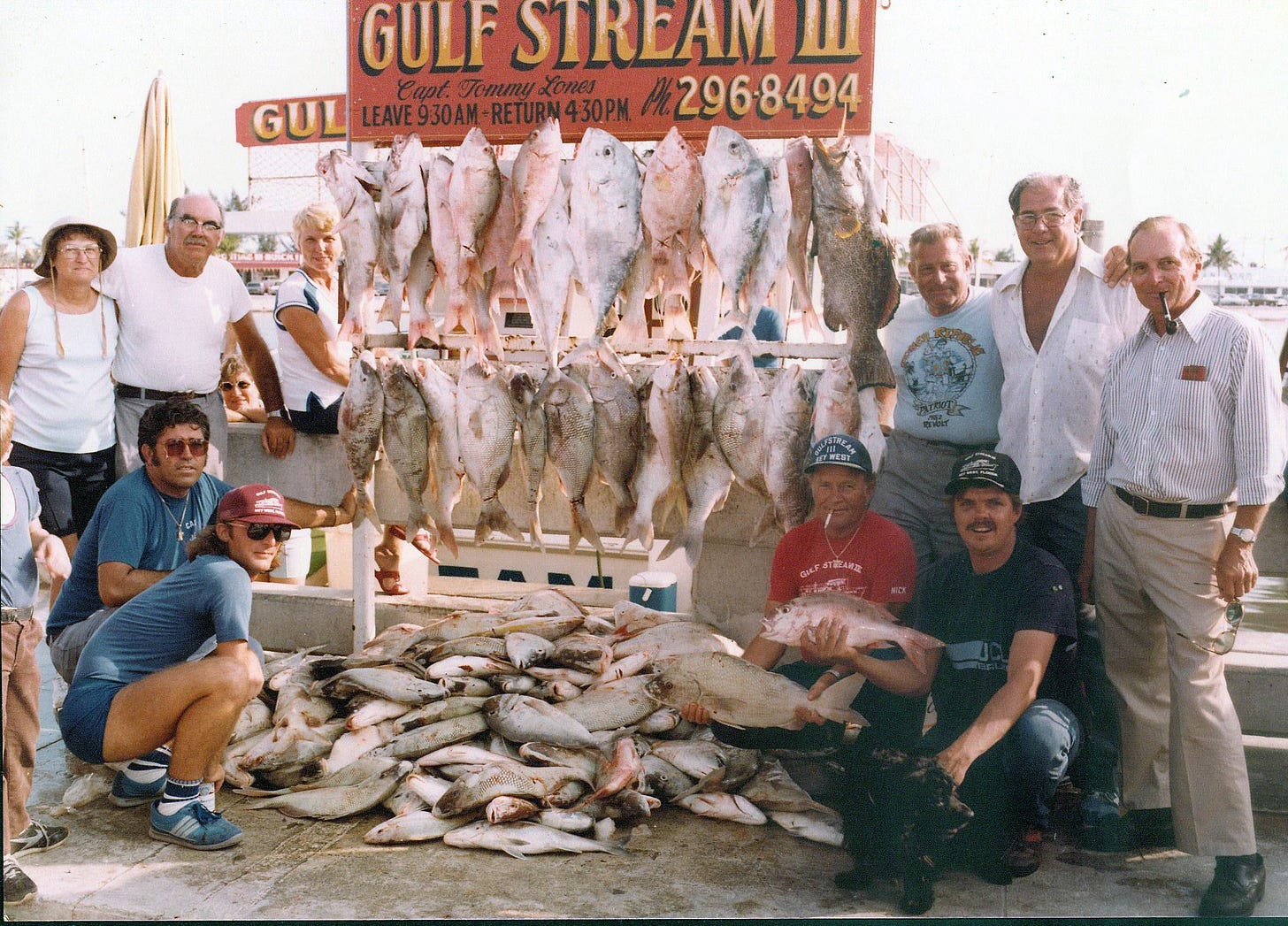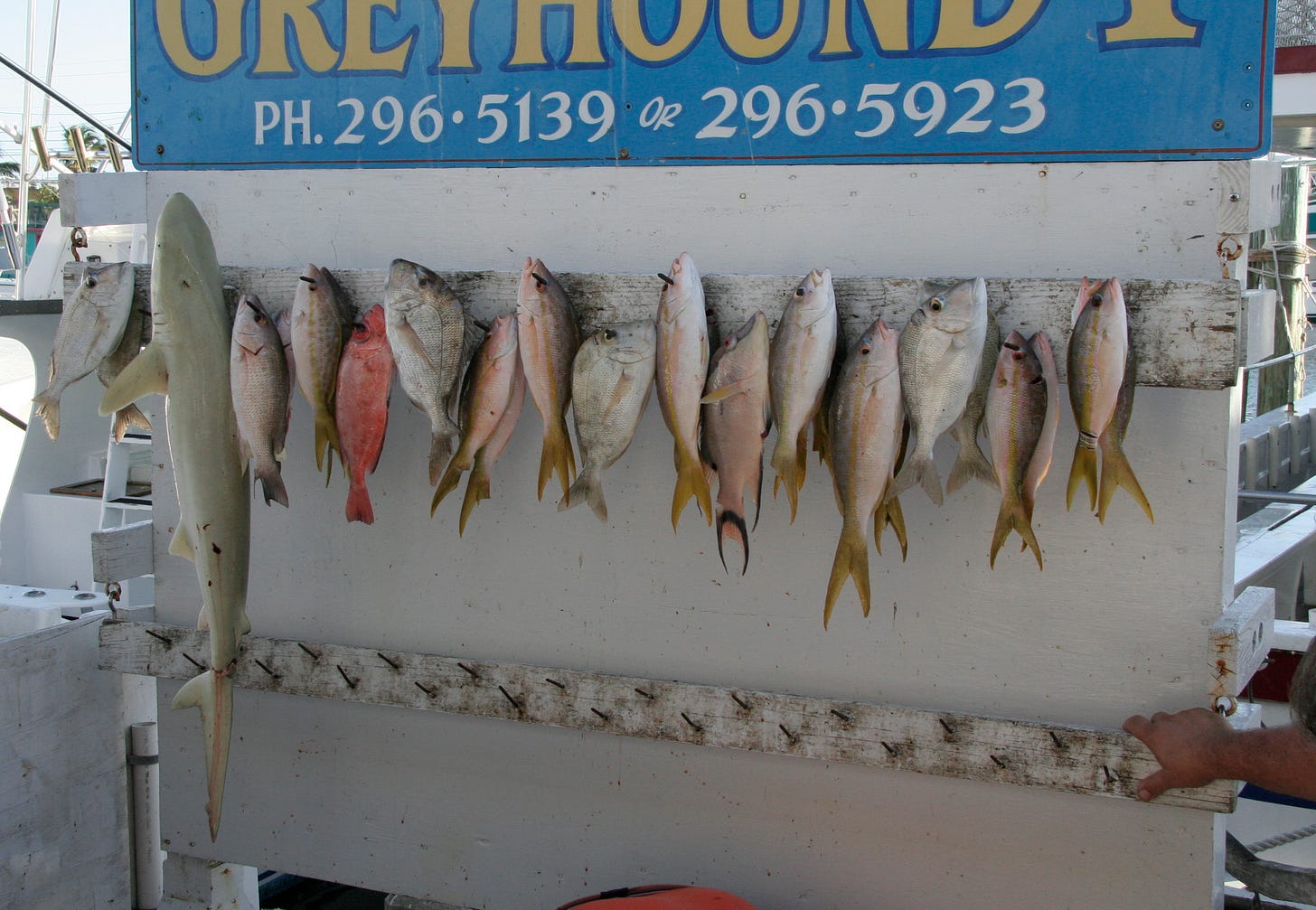 The first shrunk by about 90%, according to McClenachan.
What happened? Overfishing, regulatory change, a host of things. The critical point for our purposes is that the fishermen were smiling just as big in the 1950s as they are later, when their trophy catches are decidedly less trophy-ish. They, like us with regards to climate, fail to fully grasp these sweeping, longterm changes.
"We're living in this 10% world," she said.
I found this work incredibly sad-inspiring. Instead of wallowing, though, it's one reason I'm digging into archives for visual evidence of change in the four BASELINE communities, which I'll be revisiting every five years between now and 2050. I have to hope that seeing these changes more clearly can help us address them.
Hope to see you tomorrow, and thank you for your support!
More soon.
—jds
---
This newsletter is written by John D. Sutter, director of the BASELINE documentary series. Sutter is a National Geographic Explorer and CNN climate analyst. Follow him on Instagram, and consider making a tax-deductible donation to the project. Email him with tips.