'BASELINE' - the TEDx edition
and other scary but non-pandemic things to think about
Hey everyone —
John Sutter here from the BASELINE series. It's been a while! I hope this finds you safe and healthy and surviving this terribly difficult time. It's a little weird to think about updating you on this climate change film amid the Covid-19 pandemic. Everything is on hold right now, and the world's attention rightly is elsewhere. But I do have a couple bits of news that I'd like to share with this core, supportive group. (Warning: This is a much more me-heavy newsletter than usual. My apologies!…)
1) 'TEDx: Climate beyond a human lifetime' is now online / is probably the new 'Tiger King' …
Pre-pandemic, I gave a talk about BASELINE — and about the concept of "shifting baseline syndrome" — on a v large/ v intimidating TEDx stage in Dallas.
I was, you know, terrified. And I've been told I glanced down at the safety-blanket computer monitors a LITTLE too much. But I'd love for you to take a look and spread the word. It posted online this week. And it's my first time doing something like this.
Here's the talk:
And here's what the theater looked like during the tech check 😳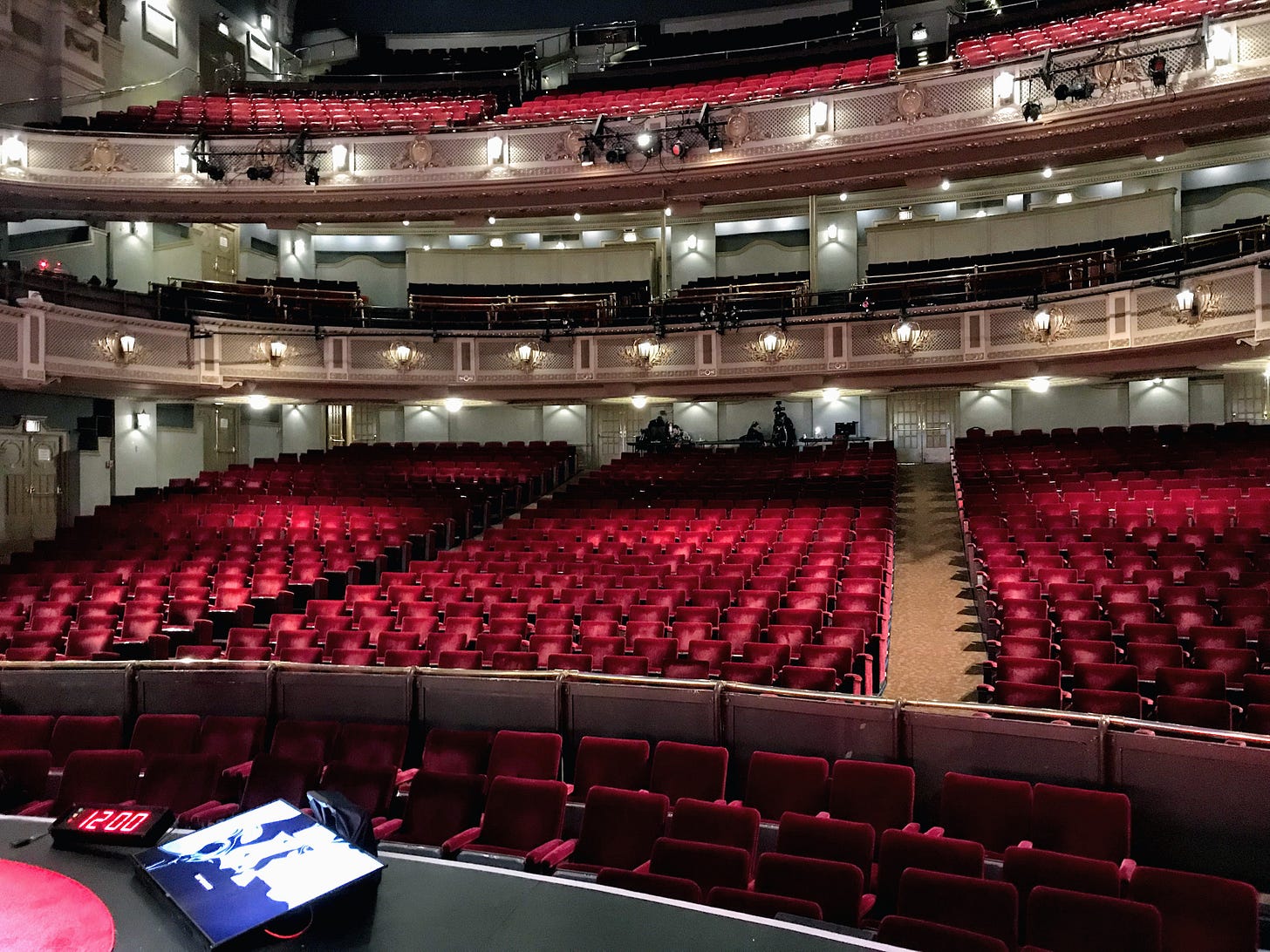 You can find other 2020 TEDxSMU talks here. They're all wonderful, but I think this newsletter crew would be super into Alicia Eggert's talk on "making time tangible." (It involves her saving toenail clippings and collecting her bf's bellybutton lint.) And Camille Seaman's talk about photographing Antarctica, year after year.
2) I'm hosting a climate podcast for Foreign Policy magazine, and the first episode is out now…
One other bit of me-news to share: I'm hosting a new podcast for Foreign Policy about solutions to the climate crisis. It's called "Heat of the Moment," and I've had that damn song stuck in my head the whole time I've been recording these interviews and voice-overs. ("Heeeeeat of the Moment….") Anyway. There are 12 episodes. The gist is that I interview someone interesting/important in the climate space — Joseph Stiglitz, Katharine Hayhoe, Varshini Prakash, Christiana Figueres, among others — and then FP commissions field-reported stories that go with that theme.
Here's the first episode. They come out week-by-week.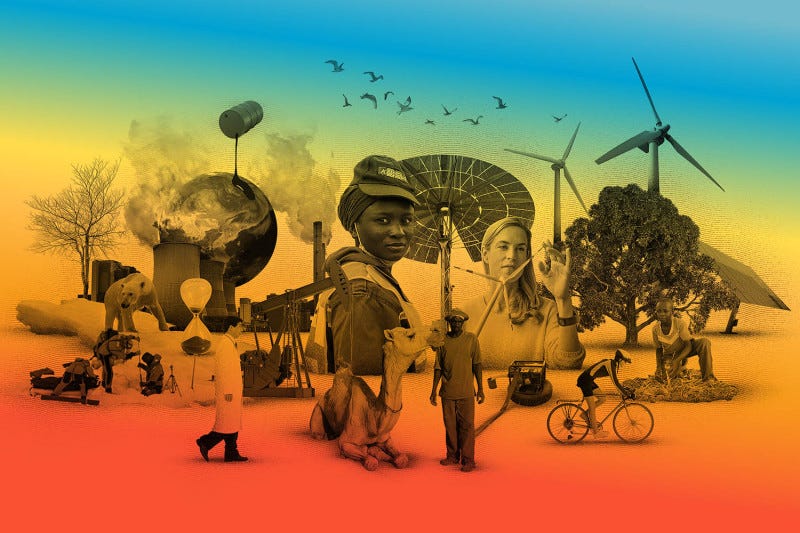 If you do take a watch/listen, let me know what you think. I'm pretty new at both of these things — podcasting, and giving talks to large auditoriums full of velvety chairs. I'd value the feedback. (If you dig the TEDx talk, btw, you can go here, click "share" and then click the "TED recommends" button to flag it to Big TED).
3) Climate + Covid-19 = a lot
Phew. If you, like me, have been thinking a lot about the (sometimes overblown but still interesting) intersections between Covid and climate change, here are a couple op-eds I've written recently for CNN that are sort of my way of working through it:
Emily Atkin (you should subscribe to "HEATED" if you don't already) has been digging into these connections in a short-run podcast that's worth a listen, too.
Also: When you're finished with "Tiger King," read this, and thank Rachel Nuwer for some really important context… Then check out "The Hottest August," which is a super fascinating/creative documentary by Brett Story … kind of a poetic look at anxiety and future-dread in one month — August 2017 — in New York City. (No, that August wasn't TECHNICALLY the hottest, but, you know, whatever…). Follow that link and you can "rent" it from a theater and stream the film online this week. It's also airing on PBS on April 20. So, a little pre-Earth Day viewing perhaps.
One last note concerning Earth Day: I'm working on a couple CNN pieces about the 50th anniversary of that event, and, more broadly, the state of environmentalism over that critical half-century. Have any thoughts? Please shoot me a note. Big wins that are overlooked? Conversations that feel like they're on repeat, decade after decade? This group so often informs my writing in helpful ways. So, THANK YOU. In advance.
Again, hope everyone is safe and healthy out there.
More soon.